Functional dermatology
Functional dermatology makes it possible to develop a specific treatment plan for a type of skin.
Universkin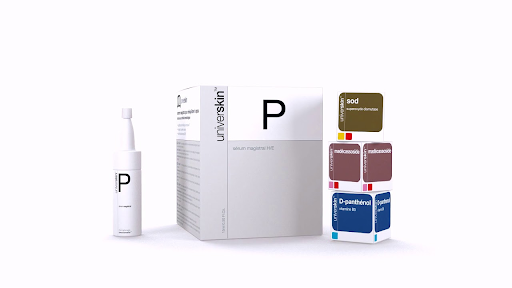 Universkin is a French laboratory that merges biotechnology and a personalized approach to develop an innovative dermatology approach.
This UNIVERSKIN protocol makes it possible to develop a tailor-made cosmetological preparation to achieve the best efficiency.
The care you have is therefore totally personalized, unlike standardized products that are aimed at the general public. It is complete, which avoids the use of several cosmetic products to obtain the same effect.
Each skin is unique
Whether your skin is oily, dry, sagging (see the indications below), a tailor-made approach to your skin treatment allows you to develop the formula that suits you best.
The preparation is a dosage of a variety of active ingredients (19 in total, such as vitamins A, B or C, zinc, aloe vera, etc.).
For what type of skin?
Universkin preparations are suitable for all skin types. They treat, with 19 active ingredients, 8 main indications of the skin:
Oxidized skin: stress, sleep disorders, sun or smoking.
Sagging skin: fine lines and wrinkles, dilated pores.
Skin prone to inflammation: redness, heating, acne, couperose, eczema
Dry skin: during the winter months or after contact with water. tightness of the skin.
Raised skin: thickened, appears rough or rough
Oily skin: especially in summer, dilated pores, shiny and/or oily.
Blemished skin: hyper-pigmentation, dark circles
Colonized skin: white pimples, bacterial pustules.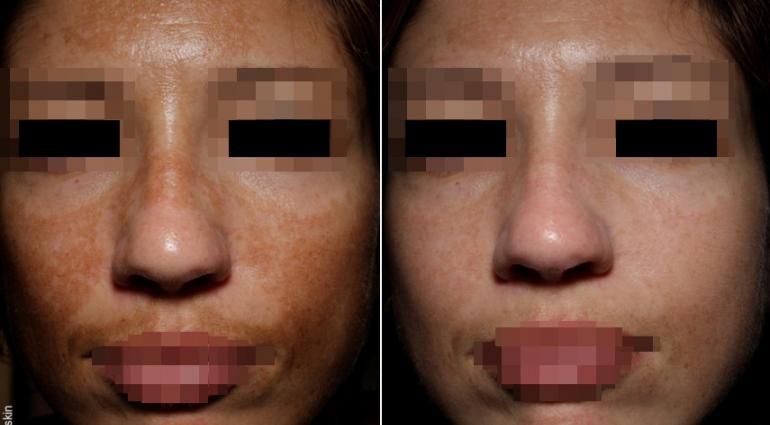 Dr. Christophe Desouches, trained in the protocol, has the expertise to carry out your personalized diagnosis in order to develop a tailor-made formulation, adapted to the condition of your skin.
The cosmetic consultation
The consultation starts with a complete diagnosis, reviewing your lifestyle, your remarks and expectations concerning your skin as well as your habits in terms of care and cosmetics. To this is added a precise examination of the condition of your skin (presence of spots, wrinkles, inflammation?).
After this diagnosis, Dr. Christophe Desouches can propose medical actions (laser, peeling, HIFU etc.) even surgical. On the cosmetic level, he develops the tailor-made formula adapted to your skin with the selected active ingredients, which are dosed and mixed during the session. You then have your tailor-made formula, with the dosage established over 6 to 8 weeks.
Two types of preparation can be proposed to you:
a single tailor-made formula for morning and evening
two separate tailor-made formulas for morning and evening
A global approach
The Universkin protocol is therefore a global management of skin aging, which is based on the mastery of 4 skills:
Scientific: mastery of scientific diagnostic tools
Medical: mastery of aesthetic medicine
Surgical: mastery of cosmetic surgery
Cosmetics: customized preparation with the Universkin protocol
It?s the synergy between these different approaches, personalized for each patient, that will allow you to obtain the best results over time.
To create your tailor-made treatment, start your skin diagnosis with Dr. Christophe Desouches.