IMCAS World Congress 2023  is an international congress dedicated to aesthetic medicine and plastic surgery which took place in Paris from January 26 to 28, 2023. It offers a complete and innovative program, based on the latest research and best practices in the field of skin aging and cosmetic surgery. It brings together renowned international experts from more than 100 countries, who share their knowledge and experience.
Dr Christophe Desouches was invited by the FILLMED laboratory as a lecturer for his expertise in medical profiloplasty and in particular in lip aesthetic medicine with the method of Russian lips".
The "Russian Lips" are an innovative and growing trend in the field of plastic and aesthetic surgery. This modern approach to lip aesthetics is inspired by research on facial harmony, notably that carried out by Leonardo da Vinci but also by other anthropometric studies examining various ethnic groups and races.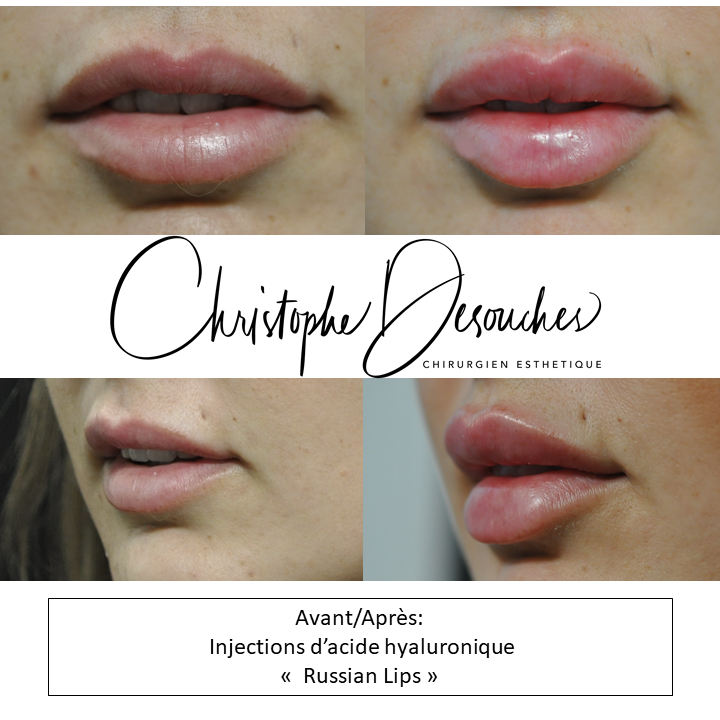 In recent years, the demands in aesthetic medicinee have undergone a major evolution, emphasizing the beautification of the face. Russian Lips embody this revolution by reshaping the lips to achieve a more seductive and harmonious appearance.
The characteristics of this Russian Lips injection technique include a marked Cupid's bow, a well-defined vermilion border and the verticalization of the upper and lower lips. It is essential to find a balance between the height and the projection of the upper lip and the lower lip, while respecting the natural median depression.
Because "beauty is about balance" says Dr. Christophe Desouches.
Beauty is governed by lines of harmonies, which are mathematical, they are proportions which can be assimilated to the science of beauty. They thus make it possible to embellish people in a spectacular way.
Here is a short interview with Dr Christophe Desouches conducted during the IMCAS World Congress 2023 show.
If you would like to know more about Russian Lips or contact Dr. Desouches, please do not hesitate to contact him. contact via this website. You can also follow him on social networks with the pseudonym @dr_desouches.