A NEW LOOK AT THE WORLD IN 2021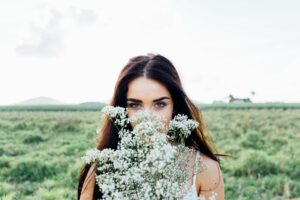 The look through a lens allows to capture moments of life, activists, engaged, implosive, in love. However, it happens that in the photos our gaze changes, ages and this because of the presence of shadows, or wrinkles.
It might be time to revive the gaze, give it back all the sparkle of youth!
The goal will be to chase fatigue with the botulinum toxin by smoothing the corner of the eye, raising the eyebrow to enlarge the gaze and raising the tail of the eyebrow… guaranteed fresh blow!
Even if stress invades us on a daily basis, it should not be allowed to mark the wrinkles between the eyebrows, because it brings a severe look to the face… Once again, botulinum toxin will erase the wrinkles by resting the muscle.
Regarding small fine lines from dehydration, they can be reduced with appropriate cosmetics.
With age the temples widen, an injection of hyaluronic acid will re-harmonize the face while naturally raising the drooping eyebrow.
For more information, click here