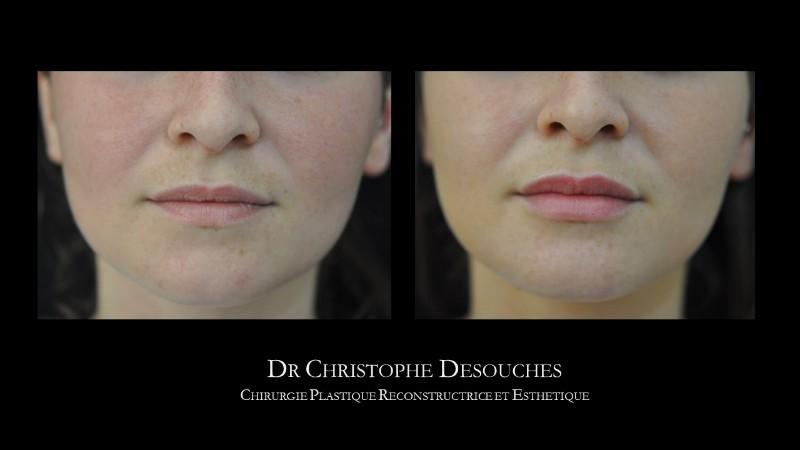 The increase in volume of the lips
Different techniques, used alone or in combination, can restore a more youthful appearance to the mouth.
The loss of volume can be corrected by injections of hyaluronic acid or by lipostructure. Wrinkles linked to muscular hypertonia can be diminished by botulinum toxin injections. Wrinkles secondary to sun aging can be reduced by filling or require smoothing by abrasion.
Choice of lip augmentation treatment
This choice can only be made with the help of your plastic surgeon. During your consultation, after an analysis of your request, an appropriate treatment will be offered to you.