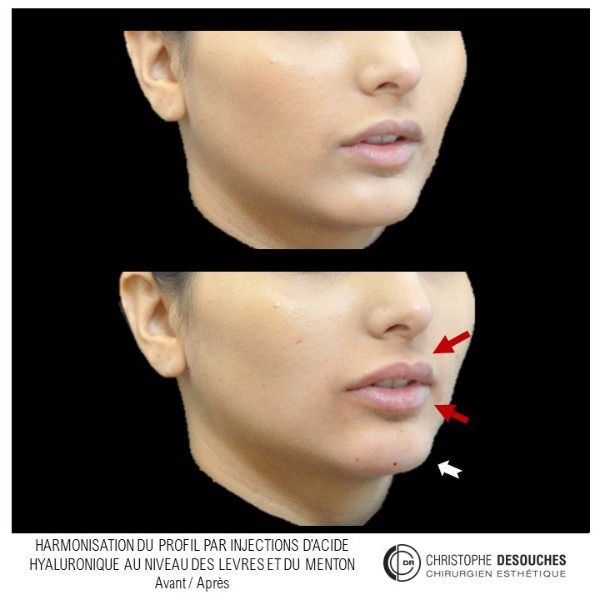 The balance of a face resides in particular proportions. Looking at a person's profile, the nose may seem too long, the chin too elusive, the lips not plump enough ... A small detail can be enough to totally unbalance the overall harmony of a face.
By performing injections of hyaluronic acid by touches, the cosmetic surgeon who performs a medical profiloplasty will restore the proportions of the face and thus its balance. The result is a more harmonious profile, better drawn, and everything goes through the surgery box!
Here, the injections were performed on the lips and chin, all in subtlety.