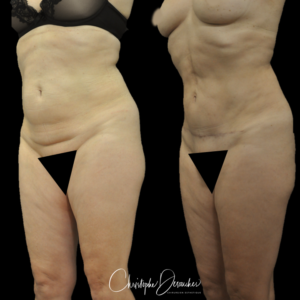 L?abdominoplastie est souvent confondue avec la liposuccion mais il s?agit de deux techniques qui ont des indications différentes.
La liposuccion du ventre consiste à aspirer les amas graisseux alors que l?abdominoplastie est un lifting du ventre généralement associé à une liposuccion.
Abdominoplasty is often confused with liposuction, but these are two techniques that have different indications.
Liposuction of the belly consists of sucking fatty deposits while abdominoplasty is a lifting of the belly usually combined with liposuction.
Pour plus d'informations veuillez cliquez here